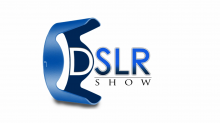 https://vimeo.com/10886773
visit our site at mydslrshow.com for more details about our show.
Follow me on twitter twitter.com/petercote
https://vimeo.com/11152024
Shooters like Philip Bloom and Vincent Laforet, and Shane Hurlbut have all proven to the world how capable the video functionality of DSLR's are. But young filmmakers are still left wondering how those professional shooters came to get such clean images from projects like Nocturne and Dublin's People. This episode discusses native ISOs versus exposure compensated ISOs and how each of them has an impact on your footage. It also has 2010 NAB coverage and features some of the latest gear from Zacuto, Redrock Micro, ikan, and Jag35.
Visit mydslrshow.com to see more
follow the show on twitter twitter.com/mydslrshow
follow me on twitter twitter.com/petercote