Al mijn gedachten zijn leugens, zijn mijn unieke onware interpretaties van de werkelijkheid. Dat wat ik denk en me inbeeld is niet de waarheid, maar is datgene wat ik denk en me inbeeld. Gedachten die mijn angst voeden zijn negatieve leugens, gedachten de mijn trots voeden positieve.
Waar kies ik voor? Voor gedachten die me kleiner maken dan ik werkelijk ben, of voor gedachten die me groter maken?
Bij wie is mijn omgeving meer gebaat? Bij wie ben ik zélf meer gebaat? Bij een bange verliezer of een bluffende hemelbestormer? Bij 'doe maar gewoon' of bij 'just do it'?
(Herlees dit in de jij-vorm.)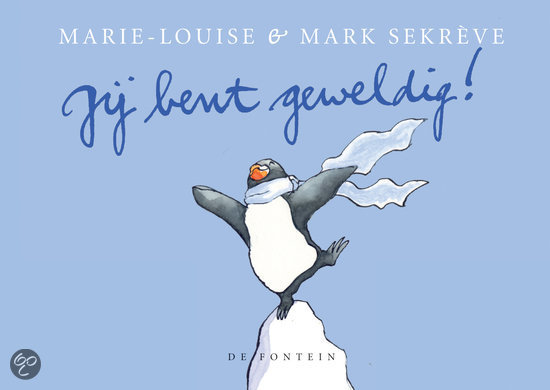 ---
Ik blijf continu op zoek naar de beste versie van mezelf. (Al jaren.) En hij gaat lekker.
Gisteren, tijdens een boswandeling las ik spontaan in m'n hoofd Boris' favoriete voorleesboekje voor aan mezelf: Jij bent geweldig! (Aanrader.)
Ik voelde me heerlijk.